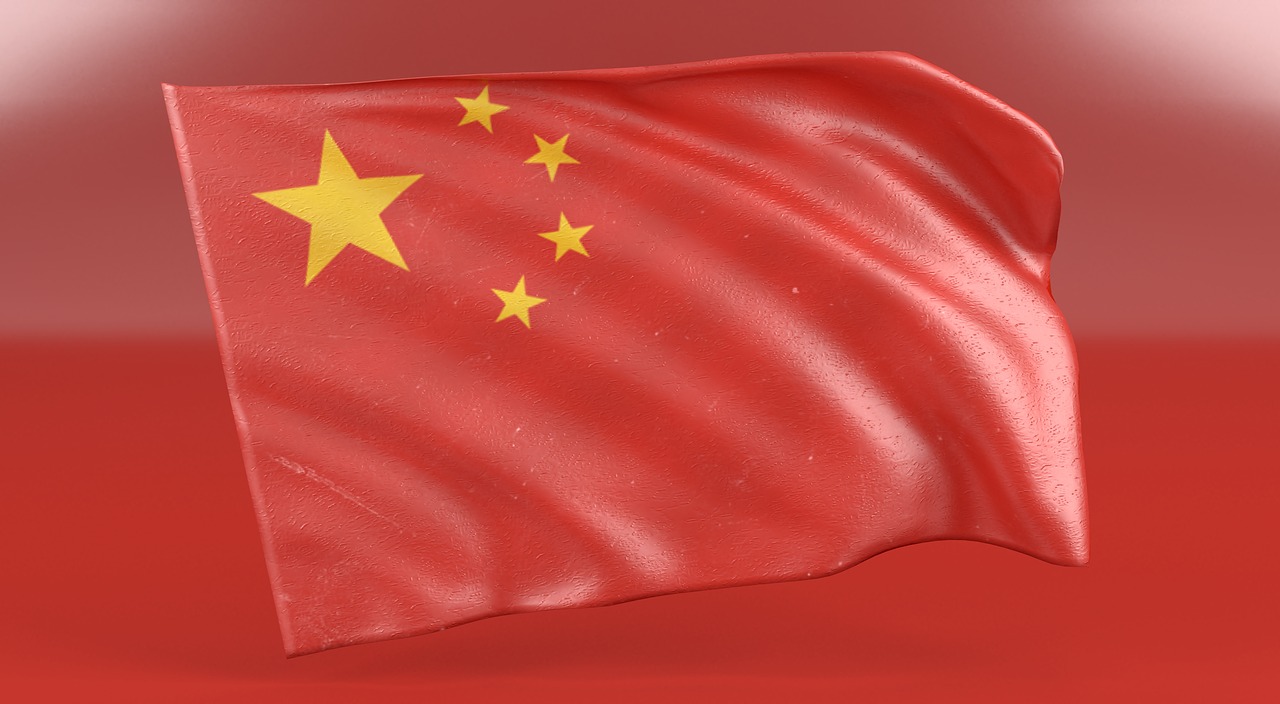 Is it legal to use VPN in China? Is there any punishment for using VPN in china?
For anybody who can't live without websites/services such as Google, Twitter, Facebook, Youtube, Google Play Store and Instagram, if you have been living or working in China these days, then the word VPN shouldn't be an unfamiliar to you. Yes, most of us use VPNs on a daily basis. But — —
Is it legal to use a VPN in China at all?
If you asked this question three or more years ago, the answer you got would be: Don't worry, everybody uses a VPN. Nobody has broken the law for using a VPN in China.
However — —
The VPN situation started changing since a couple of years ago.
In January 2017, the Chinese government announced that telecom and Internet companies based in China are not allowed to set up VPNs or renting out VPN services to be used for cross-border operations without the government's approval.
Following the announcement, a number of VPN services based in China were forced to shut down. These included once-popular China VPN services such as GreenVPN, Tianxing VPN etc. Even Apple was forced to remove VPN apps from its China app store.
Is there any punishment for selling VPN in china? Well, there are some individuals got into legal troubles for illegally selling VPN services. In April 2017, a man in Guangdong was sentenced to 9 months for running a website selling VPN software. In December 2017, a man in Guangxi received a jail sentence of more than 5 years for selling VPN service. In October 2018, a Chinese programmer in Shanghai was sentenced to 3 years for illegally selling VPN service.
So it became quite clear:
Selling VPN services (without the government's approval) is indeed illegal in China.
But not everybody in China is in the VPN selling business, right? I just use VPNs. I don't sell them. I should be fine, right?
But you might want to think about it again when it came to 2019.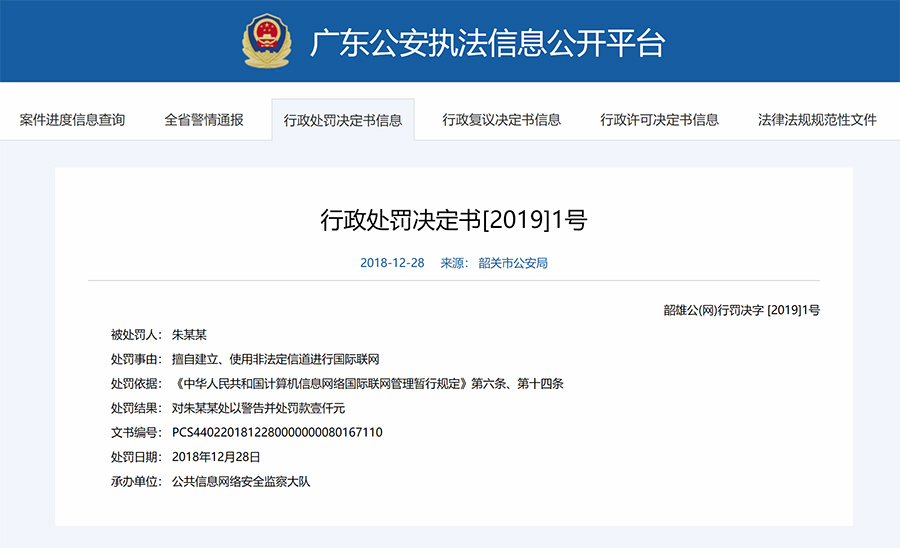 But is there any punishment for using VPN in china? In January 2019, a man from Guangdong was ordered by the local police to pay a fine of 1,000 Yuan (USD $145) for using a VPN to connect to overseas websites. This news was even confirmed by Global Times, a state-run newspaper that is well known for reflecting the views of the Chinese government, which might suggest that this kind of punishment is known by the higher authority and might become more common. You can read more on punishment for using VPN in china in this Chinese article: 翻墙违法吗?在中国用VPN会被抓吗?
This made us wonder:
After making it illegal to SELL VPNs, has the Chinese government finally decided to make it illegal to USE a VPN?
If that's indeed the case, shouldn't all of us who have been using VPN every day be alert?
I guess maybe we should be more careful. But when you think about it, if the Chinese government has decided to punish every VPN users in this country, there are some easy targets. For example, most Chinese state-run media, such as People's Daily, has an active witter account or even a Facebook page. They must have some VPN handy to do their daily jobs. Many Chinese companies, such as Huawei, also have been maintaining active social media presence on the other side of the Great Firewall. Shouldn't they be fined for using a VPN to access blocked overseas services as well?
We can imagine that if the Chinese government decides to take legal actions against every VPN users in this country, it would create some major chaos.
In the same Global Times article about the Chinese person being fined 1000 Yuan for using a VPN (Zhu is his last name), we can read the following paragraph:
"If Zhu did not do other illegal things, it would be inappropriate to punish him this hard for accessing overseas websites, Qin An, head of the Beijing-based Institute of China Cyberspace Strategy, told the Global Times on Sunday."
I guess what it was trying to say is that: OK, we are indeed getting tougher and making it harder to use a VPN in China, but you shouldn't be scared to death yet, as long as you don't do illegal things with your VPN…
Well, I guess illegal things here especially mean political activities against the Chinese government. Checking your Gmail inbox, posting your cat images on Twitter shouldn't fall into this category.
But we should probably be more careful with our VPN.
What Should We Do When Using a VPN Could Be Illegal in China?
I would stay away from free VPN software and apps (We were told that the Guangdong VPN user who got fined was using a free VPN software called Lantern) because it was known that some free VPN software is very bad in privacy and security.
I would also stay away from VPN services based in China, because I don't want my online activities and personal data to be handed over to the Chinese police. On the other hand, using a VPN service based outside of China has a lower risk of losing personal data to the Chinese government.
I would stick with overseas VPN services with a good reputation and good technology for dealing with China's VPN blocking, such as ExpessVPN. Based on VPN testings done in China, below are some VPN services that currently work well in China:
Conclusion:
Anyway, it seems like the situation of using the internet in China is by no means getting better. Let's hope the situation will improve in the future and let's hope our VPNs still work tomorrow.