What's the Best VPN for Hong Kong in 2023? How can VPNs protect you in Hong Kong? Below is our Hong Kong VPN review: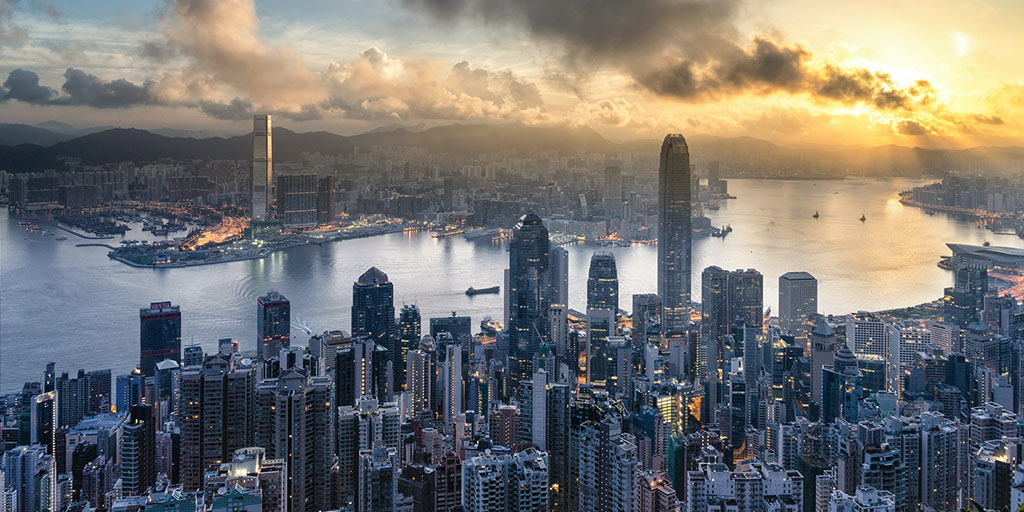 閲讀本文的中文版:香港VPN推薦:2021年最佳香港VPN
Since late May 2020, suddenly many Hong Kong people started looking into getting a VPN. During that time, "Two Sessions", the most important annual political meetings are happening in Beijing. According to South China Morning Post, "Beijing will announce resolution for national security legislation for Hong Kong to proscribe secession, foreign interference and terrorism". Given this news, people in Hong Kong started worrying about the future of Hong Kong, as well as their own online security, digital privacy and possible mass surveillance from the Chinese government. That's why many Hong Kong people started thinking about using VPNs to protect themselves.
There're many VPNs to choose from, but which VPN is the best choice for people living in Hong Kong? We will discuss this in details and also recommend some good VPNs for Hong Kong.
If you don't have the patient to read the whole article, here's our quick answer:
Quick Answer: Best VPNs for Hong Kong
| | | |
| --- | --- | --- |
| 1 | | |
| 2 | | |
| 3 | | |
| 4 | | |
| 5 | | |
---
How to Choose a VPN for Hong Kong:
Below are some important criteria for selecting a good Hong Kong VPN provider:
1. Avoid VPNs from Mainland China. Since many Hong Kong people worry about possible surveillance and censorship from the Chinese government, when choosing a VPN, you should make sure the company behind this VPN service is not a Chinese company.
2. Ideally, the VPN should be able to defeat China's Great Firewall and VPN blocking. Although China's Great Firewall has not reached Hong Kong yet, given the recent political situation, many people in HK worry about one day the Internet in Hong Kong will be censored as well. Therefore, to prepare for the worst, you should consider a VPN that can defeat China's GFW. As a matter of fact, most VPNs have been blocked by the GFW. But there are still a few (see our recommendations below) that are able to bypass China's VPN blocking (see our Best VPN for China recommendations, in Chinese: 翻墙软件VPN推荐).
3. Avoid questionable free VPNs. Many people want to save money by using free VPNs. However, if you are serious about your online security, free VPNs might not be a good choice. Many so-called free VPNs are known for collecting user data. In addition, you might run into restrictions and speed limits when using a "free" VPN.
4. The VPN should offer excellent security protection. One of the main reasons for using a VPN in Hong Kong is to protect yourself against hacking, government censorship and government surveillance. Make sure to use a VPN with highly secure encryption methods and up-to-date VPN protocols.
5. The VPN should protect your privacy. Some VPN companies are known for leaking users' personal and online activity data, while a good VPN provider usually has a no-logging policy, which means they don't track your online activity at all.
6. The VPN should offer VPN servers located in Hong Kong. VPN providers usually offer VPN servers located in many countries around the world, such as Japan VPN servers, China VPN servers, Taiwan VPN servers etc. Make sure there's one in Hong Kong. That's because: if you want to use the VPN in Hong Kong, a VPN server close to you can ensure high speed.
7. The VPN should offer fast VPN speed in Hong Kong. When it comes to using a VPN, the speed is one of the most important considerations, because everybody hates a slow connection when using the Internet.
8. The VPN should offer stable connections. Some VPN services are so poor to use in Hong Kong that the connection might drop at any time. Make sure get one that offers stable connections in Hong Kong.
9. The VPN should not limit your usage. VPN companies don't want people to share VPNs. Therefore, manyVPNs have a limitation on how many devices can connect to their VPN servers at the same time. Some VPNs do not allow using torrenting and file sharing. Some other VPNs (mostly free VPNs) have a limitation on bandwidth and speed. If those things are important to you, make sure you understand the restrictions of your VPN provider.
10. the VPN should offer a good price. Make sure you don't overpay for a Hong Kong VPN service.
---
Best Hong Kong VPNs that We Recommend
We are a company focusing on VPN testing and VPN reviews. Over the years we have tested many VPN services. Based on our experiences, below are the best VPNs for Hong Kong:

---
Hong Kong VPN: FAQ
---
Conclusion:
These days more and more Hong Kong people have started worrying about online security, online privacy and possible government surveillance and censorship. That's why more and more people in Hong Kong have started considering using a VPN to protect themselves. When choosing the best VPN for Hong Kong, there're a number of criteria to look at, including security protection, privacy protection, speed, price and more. Based on our knowledge, we have recommended some very popular and reliable Hong Kong VPN services to consider. You can try out their VPN services (using their money-back guarantee offers) to decide which VPN works best for you in Hong Kong.
| | | |
| --- | --- | --- |
| 1 | | |
| 2 | | |
| 3 | | |
| 4 | | |
| 5 | | |