What's the best VPN for Japan? Why do I need a VPN for Japan?Which VPNs offer Japan servers? Any free VPN for Japan? Please read our 2022 review for Japan VPNs: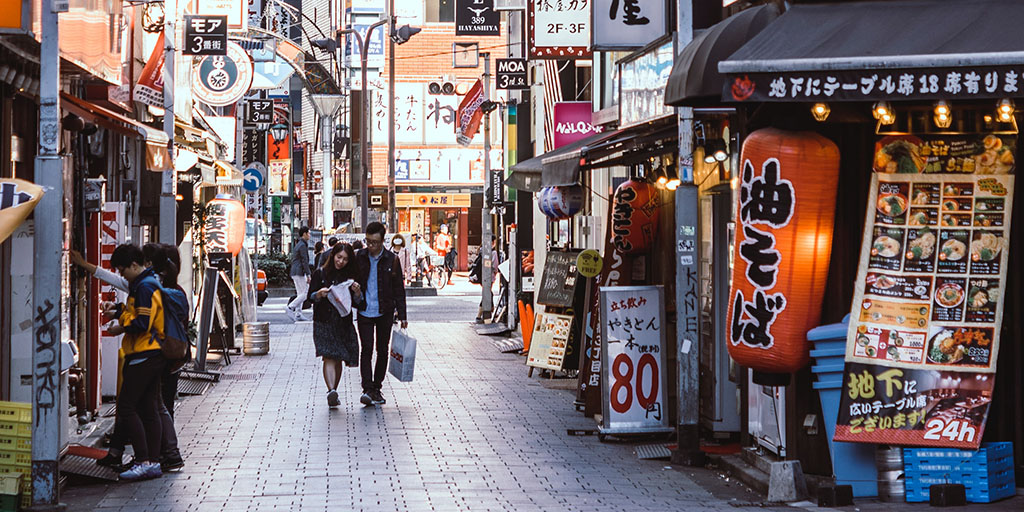 Japan is a country where you can enjoy great internet services. The internet in Japan is fast and reliable. You don't have to deal with government surveillance or Internet censorship in this country. However, VPN usage is very high in Japan. Not only many tourists visiting Japan use VPNs, a large number of local Japanese also use VPN a lot. Let's discuss VPNs for Japan in this article.
Quick Answer: Best VPNs for Japan
In case you don't want to read the whole article, below are the best Japan VPNs:
| | | |
| --- | --- | --- |
| 1 | | |
| 2 | | |
| 3 | | |
| 4 | | |
| 5 | | |

VPN for Japan: Why Do I Need One?
There are many reasons for people to use a VPN in Japan. Also, there are reasons for foreigners to use Japan VPNs as well. Below are some of the reasons:
1. Use VPN in Japan to Increase Online Security
VPN is a great tool to increase online security and defeat hackers. Many internet users in Japan use VPN for this purpose. For example, when visiting financial websites such as banks and exchanges, especially when connecting to a public Wifi, many people in Japan choose to use a VPN to increase online security.
2. Use VPN in Japan to Protect Privacy
Using a VPN can hide your IP address so that your online activities won't be tracked. For this purpose, many people in Japan always use a VPN for torrenting and P2P files sharing. That's because according to Japan's torrenting laws, you can end up two years in jail and a fine of 10 million yen for torrenting copyrighted materials.
3. Use VPN in Japan to Access Online Content (Such as Netflix) For Another Country
Geo-restriction is a common technique used by many streaming services these days. For example, Netflix has different libraries for different countries. When in Japan, you won't be able to watch many Netflix shows only available in other countries such as the United States. However, If you use a VPN in Japan to connect to a VPN server located in another country, you will be able to hide your real location and access content that is otherwise unavailable.
4. Use a VPN Outside of Japan to Access Japan-Only Content
Many people live abroad sometimes need to access online content that's only available in Japan. This might include movies and TV shows from Netflix Japan, online games only available to users in Japan etc. Many VPN services provide VPN servers located in Japan. When connected to those Japan servers, your IP address will be a Japanese IP address. As a result, you can bypass those Japan-only restrictions.

VPN for Japan: How to Choose?
There are many VPN services (including some free VPNs) available for Japan. How to find the best VPN for Japan? Below are some criteria that you should consider:
The VPN should offer good VPN performance for Japan: A good VPN for Japan should be fast and stable. You can measure VPN speed by using third-party speed test services such as SpeedTest.net. Just test your internet speed with and without VPN connected to see if there is any significant slowdown. Also, try using the VPN for a long time to see if there is any connection drops or failures.

The VPN should offer good encryption to protect you: A good VPN for Japan should use the most advanced encryption technology to protect your online activities. For example, many top VPN service providers offer strong encryption methods such as AES-256 etc.

The VPN should protect your privacy: Do you know that many VPN services log their users' online activities? If privacy is very important to you, you should choose a VPN provider that offers no-log policy.

The VPN should offer VPN servers located in Japan: No matter you want to use the VPN in Japan or outside of Japan. As long as you are looking for the best Japan VPN, you should make sure that this VPN service offers VPN servers located in Japan. That's because for users in Japan, local VPN servers can offer faster speed; for VPN users outside of Japan, only VPN servers located in Japan can offer Japanese IP addresses.

VPN features you should pay attention to for a good Japan VPN: When choosing the best VPN for Japan, you should pay attention to the following VPN features:

Which VPN protocols (OpenVPN, IKEv2, WireGuard etc.) does this VPN support?
In how many countries does this VPN offer VPN servers? Does it offer Japan VPN servers?
How many simultaneous connections does this VPN allow?
Does this VPN has a no-log policy?
Does this VPN allow torrenting and P2P file sharing?
Can I use this VPN to unblock streaming services (such as Netflix) for different countries?
Does this VPN offer advanced features such as split tunneling and kill switch?


The VPN should offer fast and good customer service: You need good customer support because in case you run into VPN problems, you can get them solved quickly. A good VPN for Japan should offer easy-to-reach customer services. For example, almost all of the best VPNs for Japan offer live support via online chat.

A Paid VPN should offer free trial or money-back guarantee: A good paid VPN for Japan should offer free trial or money-back guarantee for their users to test out their VPN services without worrying about wasting their money.

Best VPNs for Japan
Based on the criteria mentioned above, below are some of the best VPNs for Japan:

Free VPNs for Japan:
When choosing a VPN for Japan, there are always some free VPNs to choose from. However, if you want to use a VPN for Japan on a regular basis, we do not recommend free VPNs for the following reasons:
Free VPNs may compromise users' security: Many free VPN tools contain malware that can be used by cybercriminals to steal users' data, gain unauthorized access to their devices, or launch cyber attacks.
Free VPNs may track users' online activities: A free VPN for Japan may collect user information and sell it to a third-party, thus enabling advertisers to target free VPN users with ads.
Free VPNs usually have data usage limits: Free Japan VPNs often limit the amount of data users can use. This may include limiting the amount of data they can use per month, limiting the amount of time the VPN is available for each use, or only unblocking certain websites, etc.
Free VPNs can slow down users' internet speed: A free VPNs for Japan may offer much slower internet speeds than paid Japan VPNs, because VPN providers usually prioritize connection speeds of their paying customers.
Free VPNs can use users as advertising targets: Many free Japan VPNs generate revenue by placing ads, which means users' data may be shared without permission. This can reduce the quality of your web browsing, as the ads may also slow down your internet connection or contain malware. Ads placed by free VPNs may also have the potential to compromise user privacy.

Japan VPN FAQ:

Conclusion:
Using a VPN in Japan can increase online safety, protect your privacy and bypass geo-restrictions. People outside of Japan can also use VPNs to access Japan-only content such as Japanese Netflix shows. When choosing a Japan VPN, there're a number of criteria to consider, including security protection, privacy protection, Japan server availability, speed, price and more. We have recommended some best VPNs for Japan. You can try out these Japan VPN services (using their money-back guarantees) to decide which VPN works best for you:
| | | |
| --- | --- | --- |
| 1 | | |
| 2 | | |
| 3 | | |
| 4 | | |
| 5 | | |