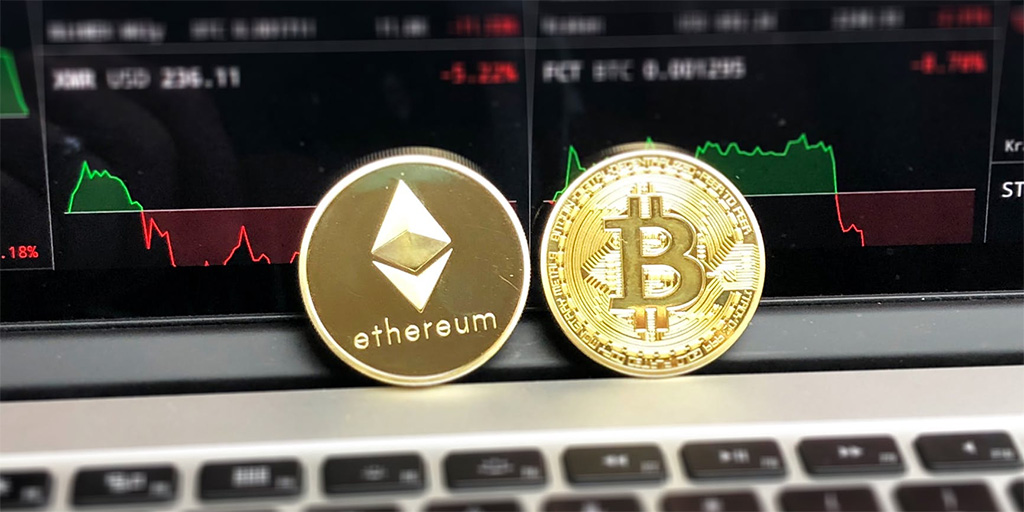 According to a recent announcement from the Chinese government, China will soon block access to all cryptocurrency exchanges' websites. As a result, if you are in China, you might soon need to use a VPN to visit cryptocurrency exchanges such as Coinbase, Bitfinex, Gemini, Binance etc. to trade bitcoins and other cryptocurrencies.
"In the next step, the state will adopt a series of regulatory measures including the banning of related commercial presences, the banning and disposal of domestic and foreign virtual currency exchange websites, etc. to prevent financial risks and safeguard financial stability," said an article published on the Chinese government's official website.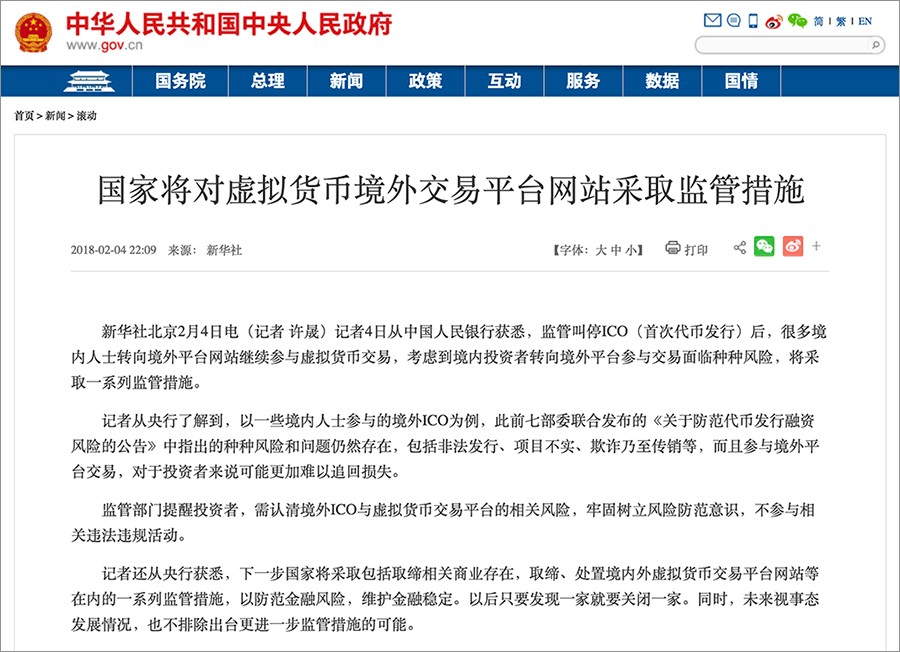 It's well known that the so-called Great Firewall of China has been heavily blocking foreign websites such as Google, Twitter, Facebook etc. Also blocked are websites related to pornography, gambling etc. However, the blocking of cryptocurrency related websites is something new.
Cryptocurrencies, especially Bitcoin, used to be very popular in China. Back a couple of years ago, the majority of bitcoin trading activities used to happen in China. That was because there used to be a number of large cryptocurrency exchanges in China, such as Huobi, BTC China and OKCoins. China has also been a big player in bitcoin mining. Thanks to the low cost of electricity, Chinese "miners" has been dominating bitcoin mining for a long time.
The Chinese government started tightening control on cryptocurrency in recent years. In September 2017, the government ordered to shut down all local cryptocurrency exchanges. As a result, many Chinese exchanges decided to move outside of mainland China to places such as Hong Kong, Japan, and the U.S. Some Chinese entrepreneurs in the crypto fields chose to open new cryptocurrency exchanges outside of China, such as the case of Binance.
Also in September 2017, China officially banned ICO (Initial Coin Offering), a recently very popular way to do crowdfunding using cryptocurrencies and blockchains.
Even without local cryptocurrency exchanges, many Chinese investors have been continuing with crypto trading using offshore exchanges. Some of them chose to use over-the-counter (OTC) exchanges such as Localbitcoin.
However, given the new announcement, it seems like the government will soon block all websites related to bitcoin and crypto trading. When this happens, it will become even more difficult to buy and sell bitcoin in China.
Binance announced on Feb 1st that they will follow Chinese government's rules and stop serving customers living in Maintain China. Back in late January, Kucoin, another new crypto exchange, announced their decision of blocking web visitors with an IP address originated from China.
It seems like soon Chinese internet users won't be able to access all bitcoin and crypto trading sites without the help of some tools to bypass the Great Firewall's blocking.
To unblock cryptocurrency exchanges' websites in China, it's quite likely that Chinese people will turn to use VPNs to bypass the Great Firewall. It's called 翻墙VPN软件 in Chinese. VPN has been very popular in China to unblock censored contents on the Internet. Now with the new ban on cryptocurrency exchanges, it seems like its use case will increase.
The bad news is: the Chinese government has been heavily blocking VPN services as well. Since 2017, almost all local Chinese VPN services have been shut down and even Apple was forced to remove all VPN apps from its Chinese app store. These days it's much harder to find good VPNs for China.
At VPNDada.com, we have been testing and reviewing VPNs in China since 2015. Given the current situation, we recommend staying away from any VPN services from local Chinese companies, as they might be shut down soon. Instead, we recommend using overseas VPN services. Based on our testings, below are some VPNs that still work well in China and can be used to unblock cryptocurrency exchange websites in China: